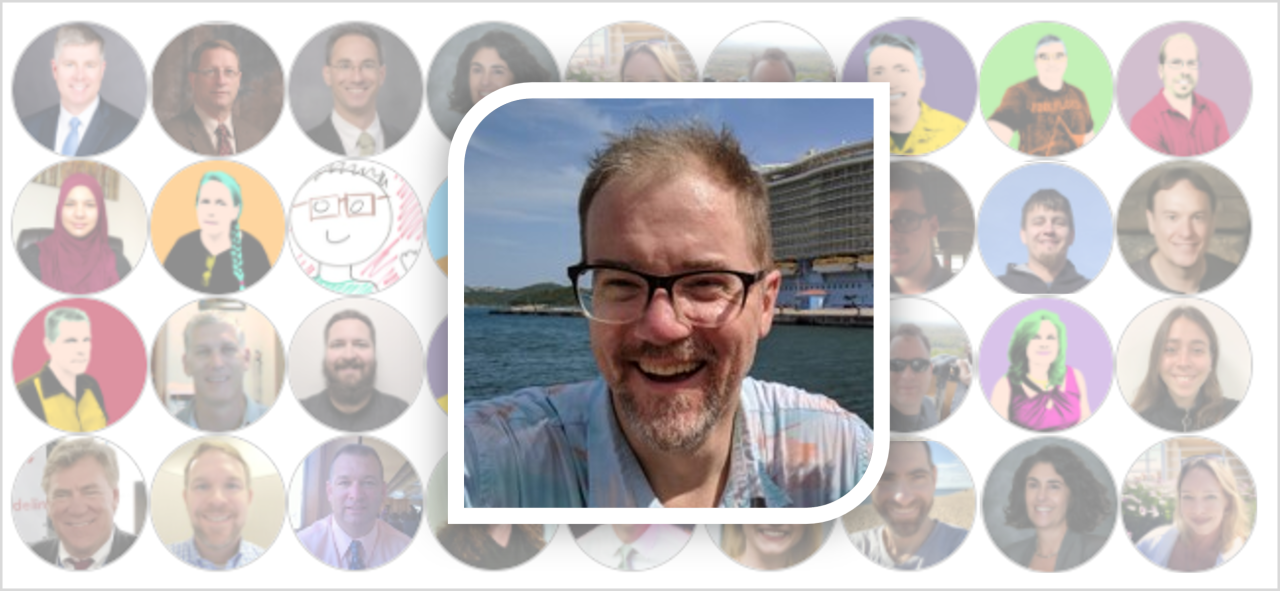 MAKer Spotlight: Chris Gullette, Principal Engineer
We're excited to introduce you to Chris Gullette, a principal engineer at MAK who is our technical lead for the MAK FIRES Call for Fire training system. Chris is responsible for the architecture and design of MAK FIRES, and is instrumental in managing new features, undertaking the planning required to get them integrated into the product software, and then developing and implementing those new features. Recently, his role has carried him around the US to communicate with potential customers and solicit feedback to ensure that MAK FIRES meets the training needs of our users.
Including the two years he's been at MAK, Chris has been working as an engineer in the Modeling & Simulation industry for more than 20 years. He started his career as a chemist with a bachelor's degree from Stetson University, but then decided to change course when he got his Master of Science in Computer Science from the University of Central Florida. He spent some time in the game development industry before realizing that Modeling & Simulation was his sweet spot, and he's been here ever since! He was excited to join MAK during the Synthetic Training Environment (STE) program two years ago. Chris had known about MAK for a while, having worked with MAK RTI previously, and was thrilled to join a company so focused on the future of simulation-based training.
Outside of work, Chris is a poker aficionado; he's an avid player with an extensive collection of poker chips. He's also an amateur astronomer, and although the light pollution in Orlando can make it a challenge, he still gets out there when he can to use his telescopes and explore the night sky. When he's not playing poker or zooming into different galaxies, you can likely find Chris playing electric bass. A musician since the sixth grade, he's played in a few semi-professional bands, and now spends most of his music time playing for his own enjoyment and occasionally for school choir concerts with his children. A family man through and through, Chris loves spending time with his wife and three daughters.
Stay tuned for more MAKer Spotlights!