Welcome to the MAK Blog!
Stay up to date on the latest news, get the freshest tech tips, and meet our team through MAKer spotlights!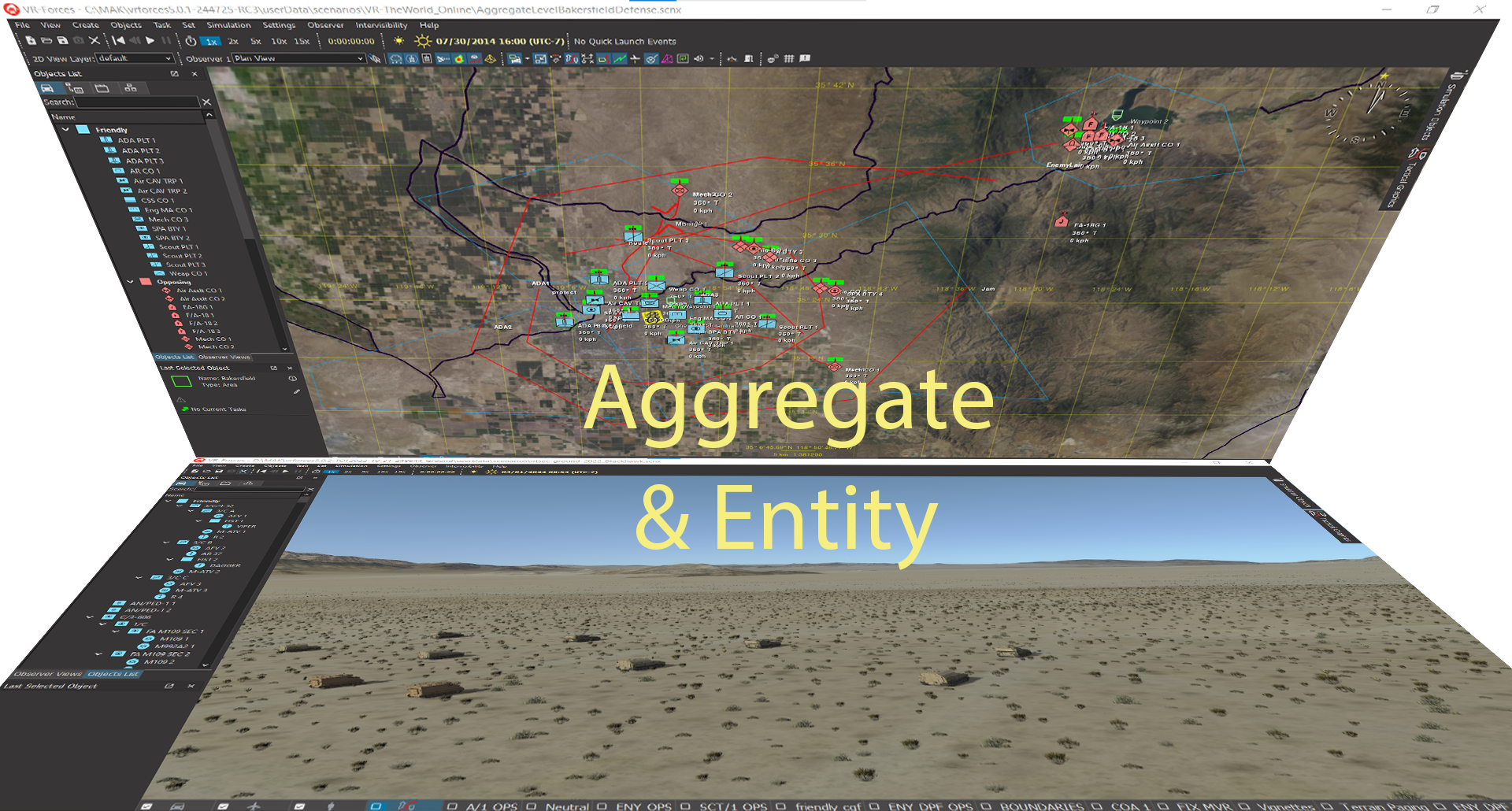 2023-02-07
Multi-Resolution Modeling with MAK ONE
by Dan Brockway
Maybe you already know that VR-Forces can simulate at both the Entity-level and the Aggregate-level. But did you know that VR-Forces can simulate both models at the same time — in the same exercise?
To be sure, simulating across the boundary between Entity and Aggregate levels is an advanced modeling concept that is very much at the forefront of Modeling & Simulation. First let's look at the power of abstraction to understand the value of each level of modeling, then take a look at why people want to use both together, and finally how VR-Forces supports users who want to take this leap.

Read more