VR-Vantage
MAK ONE Image Generation & Battlefield Visualization
Desktop Image Generator (IG) for out-the-window (OTW) scenes, camera views, and sensor channels.
Game-like visual quality in a high-performance image generator designed by IG experts for training and simulation projects.​
Built-in distributed rendering architecture supports many different display configurations — from simple desktop deployments to multichannel displays for virtual cockpits, monitor based training systems, even head mounted displays such as Oculus Rift, XTAL, and Varjo.
VR-Vantage render engine provides visual scenes and informational graphics for all the MAK ONE Applications.
MAK ONE is the simulation platform of choice by governments and system integrators around the world as they join disparate simulations into common synthetic environments.
Explore how VR-Vantage fits into these systems by sliding through the illustrations below.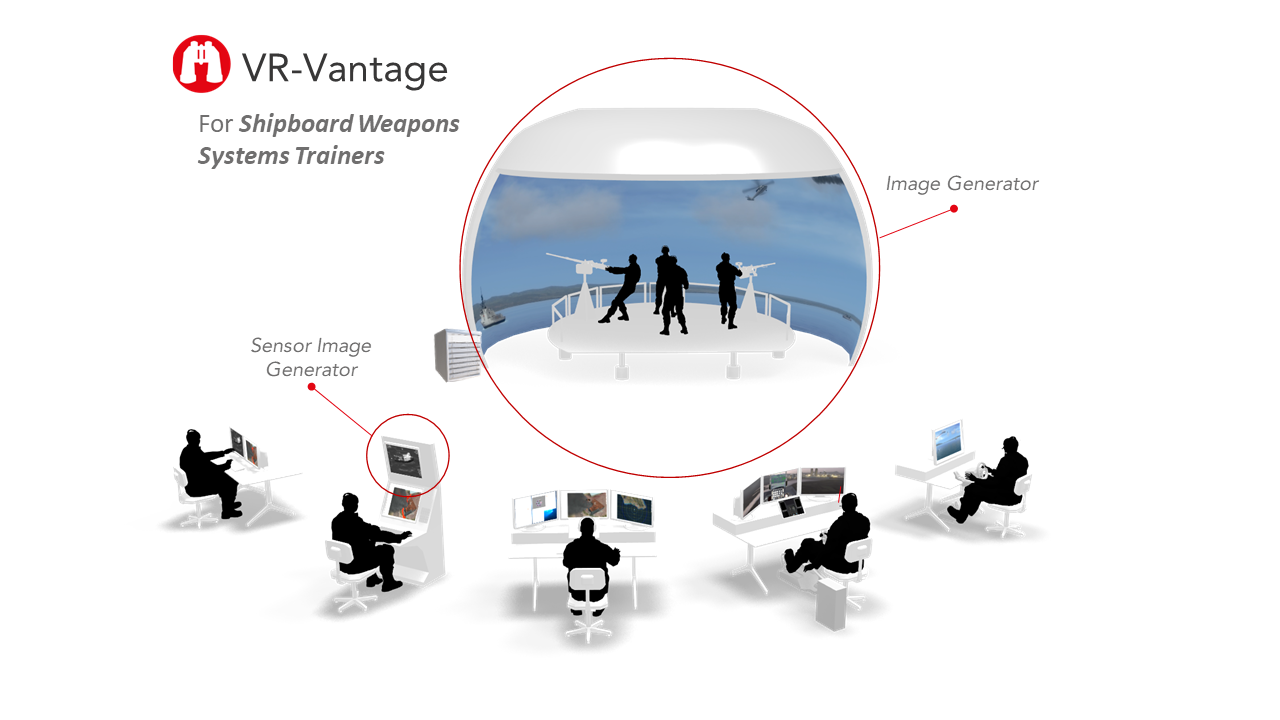 MAKONEMessaging--ClarifyingTheWhat38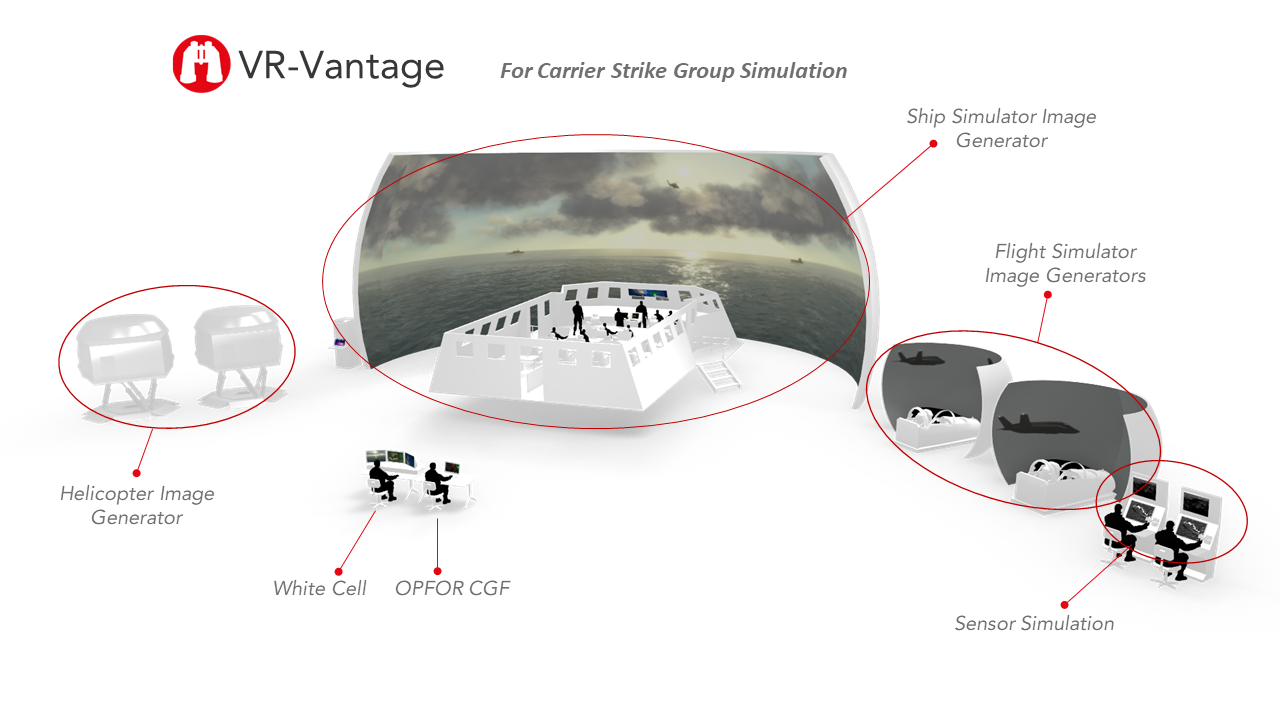 MAKONEMessaging--ClarifyingTheWhat41
MAKONEMessaging--ClarifyingTheWhat40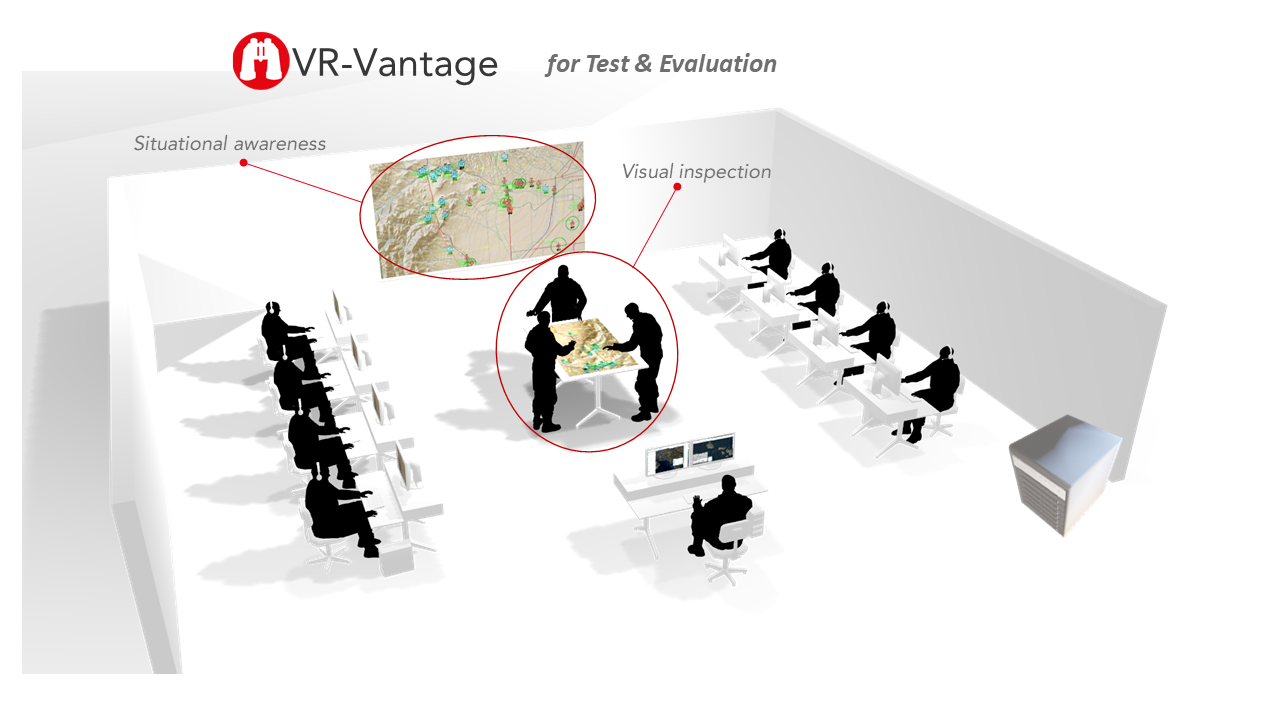 MAKONEMessaging--ClarifyingTheWhat42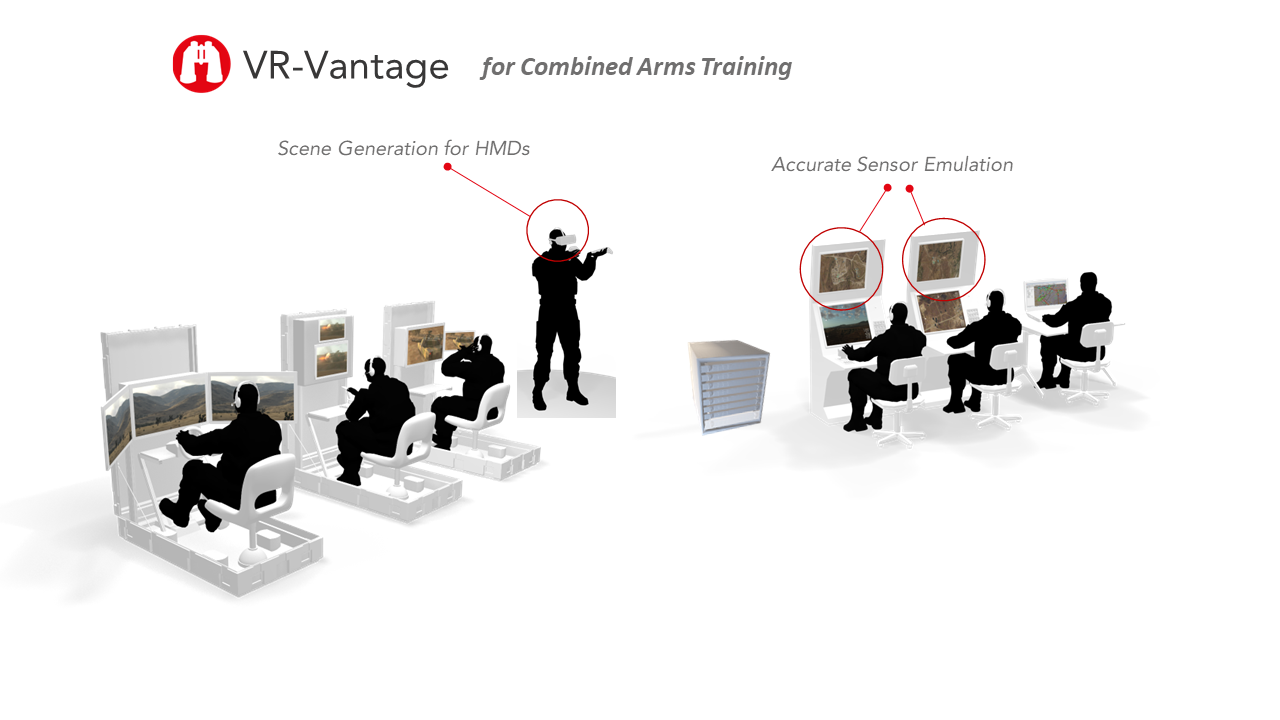 MAKONEMessaging--ClarifyingTheWhat39
Game-like Scenes

Some call the scene quality "game-like", we call it realistic.

Multi-Channel Displays




Simulator and Network Interfaces

Whether you're connecting directly to a simulation host via CIGI or to a network with DIS or HLA, we've got you covered.

Augmented and Virtual Reality (AR/)VR)




Customizable Informative Overlays



Tactical Graphics

VR-Vantage can draw 3D tactical graphics shared on the network by VR-Forces, such as waypoints, routes, and areas.

Picture-in-picture

Inset views allow you to see what any vehicle is seeing, even as you watch it travel across the terrain in another view.

Simulated Cameras

Drop simulated cameras anywhere in the world to zoom in on multiple parts of the battle at once.

2D and 3D

Use a 2D inset to help with navigation as you fly your 3D eyepoint around the battlefield in the main display.
Resources for Customers
Sign up to access these resources